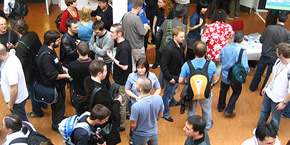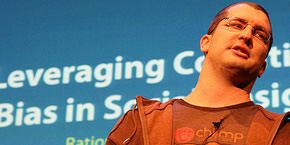 dConstruct 09 brings together leading thinkers from the fields of ubiquitous computing, interface design, gaming and mobile to explore the challenges of designing for tomorrow.
Follow @dConstruct and @clearleft on

News

Our events news feed has the latest on dConstruct 2009 and all future events from Clearleft.
8Jun
New dConstruct sponsors, Perch
We're very happy that Perch will be sponsoring this year's dConstruct.
27May
dConstruct tickets on sale soon
Ticket sales for this year's dConstruct will be open from 11am on Monday 22nd June. Tickets tend to sell out quickly so stick the date in your diary now.