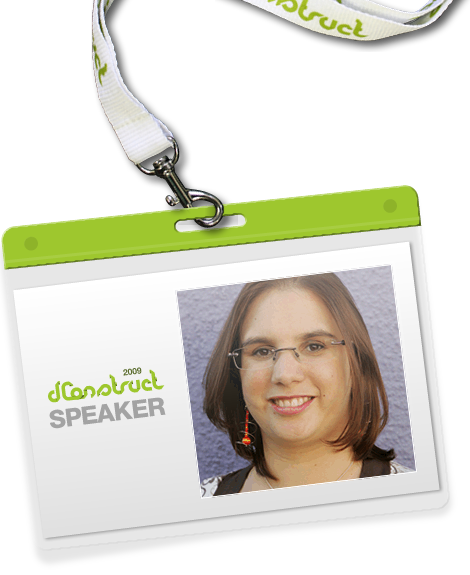 Workshop Leader Natalie Downe
Natalie Downe is a perfectionist by nature and works for Brighton's Clearleft as a client-side web developer. An experienced usability consultant and project manager, her first loves remain in front-end development and usability engineering. She enjoys Doing Things Right and occasionally dabbling in the dark arts of Python and poking the odd API
Natalie occasional blogs at natbat.net and randomly rambles on Twitter.
Workshop:HTML5 and CSS3 Wizardry
HTML5 and CSS3 may be considered by some as distant concepts: far in the future and irrelevant to their daily lives. However, in this day-long workshop by Clearleft's expert client-side engineers Richard Rutter, Jeremy Keith and Natalie Downe, you will learn how these exciting new concepts can be applied today!